Travel Proposal for the Amalfi Coast for Individual Travellers
DAY 1: Sorrento Coast
Arrival at your hotel located in the wonderful setting of Sorrento Coast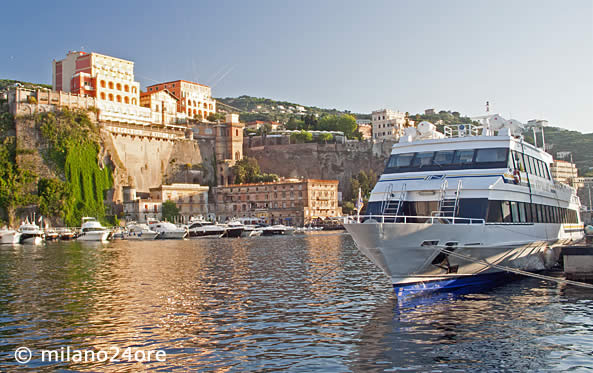 Meeting with your private guide for a full day discovering of the marvellous Amalfi Coast with private car.
Visit of Amalfi and its majestic cathedral and later on Ravello with the breath-taking gardens and views from Villa Rufolo. Following limoncello tasting.
DAY 2: Amalfi e Ravello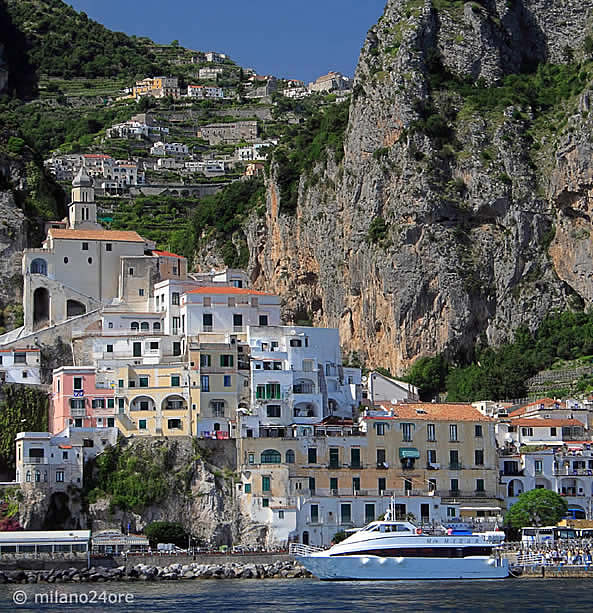 Deemed by Unesco to be an outstanding example of a Mediterranean landscape, the Amalfi Coast is a beguiling combination of great beauty and gripping drama: coastal mountains plunge into the sea in a stunning vertical scene of precipitous crags, picturesque towns and lush forests.
In the afternoon visit to Ravello Sitting high in the hills above Amalfi
Ravello is a refined, polished town almost entirely dedicated to tourism (and increasingly popular as a wedding venu). Boasting impeccable bohemian credentials – Wagner, DH Lawrence and Virginia Woolf all spent time here – it's today known for its ravishing gardens and stupendous views, the best in the world according to former resident Gore Vidal, and certainly the best on the coast.
DAY 3 : Pompei and Vesuvius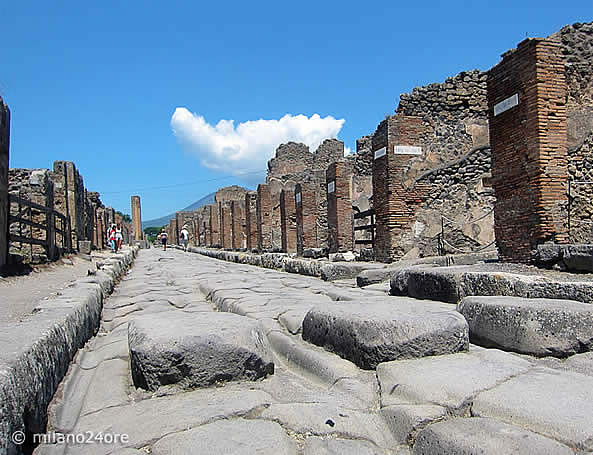 Departure from the hotel towards Pompei.
Excursion with your car and guide to these remarkable archaeological sites.
First stop Pompei. Explore the excavations and learn about life as it was during the Roman Empire.
Following the eruption of the volcano Mount Vesuvius in the year 79 AD, the roman city of Pompeii laid buried for centuries. Nowadays it is possible to walk along roman streets and admire houses, temples, and amphitheatre witness of the life at the times of Roman Empire.
In the afternoon continuation towards Mt. Vesuvius.
Among the most well-known volcanos in the world the Mount Vesuvius it's also one of the most picturesque and easily-accessed. It dominates the background of any view of the Bay of Naples like a sleeping giant. It's stunning from afar, but if you truly want to appreciate its grandeur you have to take a hike around its massive crater, which is only accessible with a certified guide. One of Italy's best outdoors adventures, the crater's lunar landscape offers a completely different kind of hike to many in the country.
DAY 4: Capri by Boat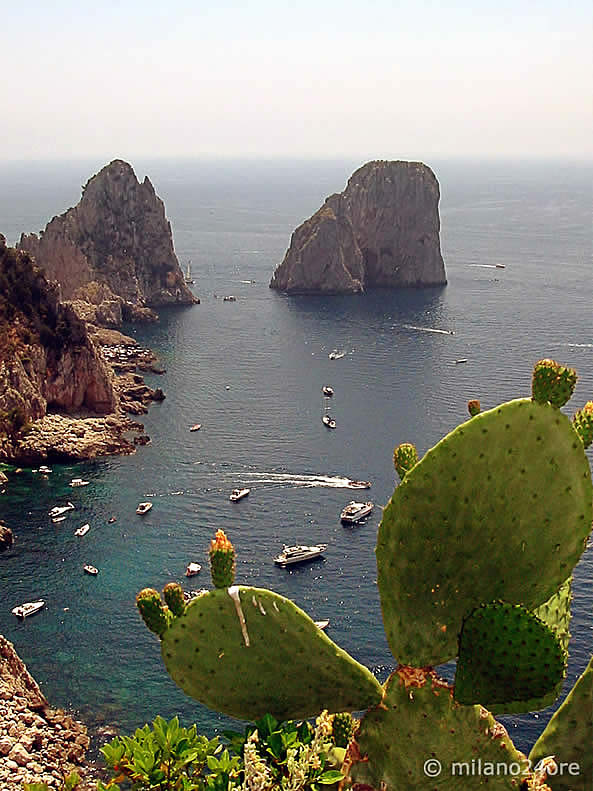 Buffet breakfast at the hotel.
Meeting with your private guide and departure by boat and sail along the beautiful coast to reach Capri.
Visit of Gardens of Augustus and the Blue grotto
With its whitewashed stone buildings and tiny, car-free streets, Capri Town feels more film set than real life. A diminutive model of upmarket Mediterranean chic, it's a pristine mix of luxury hotels, expensive bars, fancy restaurants and designer boutiques. In summer the centre swells with crowds of camera-wielding day trippers and gangs of the glossy rich, but don't be put off from exploring the atmospheric and ancient side streets, where the crowds quickly thin. And the walk west out of town to Villa Jovis shouldn't be missed.
Return by boat from Capri to Sorrento.
DAY 5: Check out and departure
The rate of the tour is flexible and depends on:
Number of participants
Hotels selected
Season
Car(s) selected
Restaurants
Please tell us your wishes and budget at disposal and we will make you a fit offer.