Discover Rome and Tuscany by Painting your own Gallery
Italy is one of the best location for painting with beautiful landscape, charming hamlet and stunning castles. Make a creative holiday in enchanting surroundings for lovers of the Dolce vita. Painting holidays are interesting for amateurs and non-painters. Live this unforgettable experience and create your own art gallery.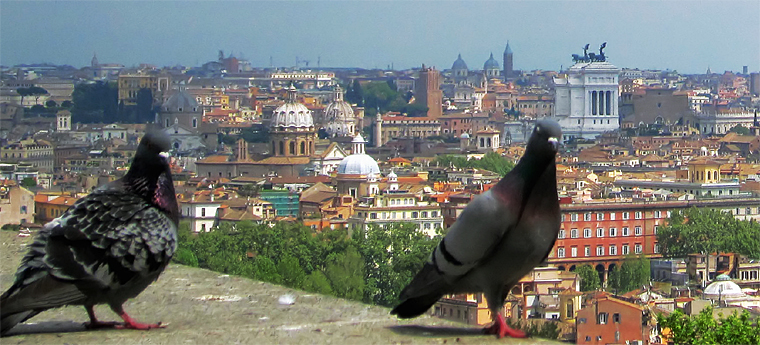 DAY 1: Arrival at Rome
Arrival at Rome
Hotel check in
Painting course introduction: the tutor will explain the basic information for plain air how to draw, compose, mix color, and handle paint reasonably well.
Dinner in hotel
Overnight in Rome
DAY 2: Rome
After breakfast visit in one of the most beautiful panoramic view of Rome  -  Pincio.
This terrace lies within the equally gorgeous Villa Borghese park. The Pincian Hill is probably one of the most romantic sights of Rome, beloved by both locals and tourists. It is the highest point in the historic centre, and for this reason is often crowded by couples, musicians, painters and photographers who want to enjoy the view and take pictures of the panorama. Here we'll make a painting lesson enjoying the landscape with roman roofs and speaking about how to create an illusion of prospective and space. Directly below the terrace you will see the Piazza del Popolo, and beyond that the charming Prati district. The main sight to be had here is that of the dominating Basilica of St Peter in the Vatican.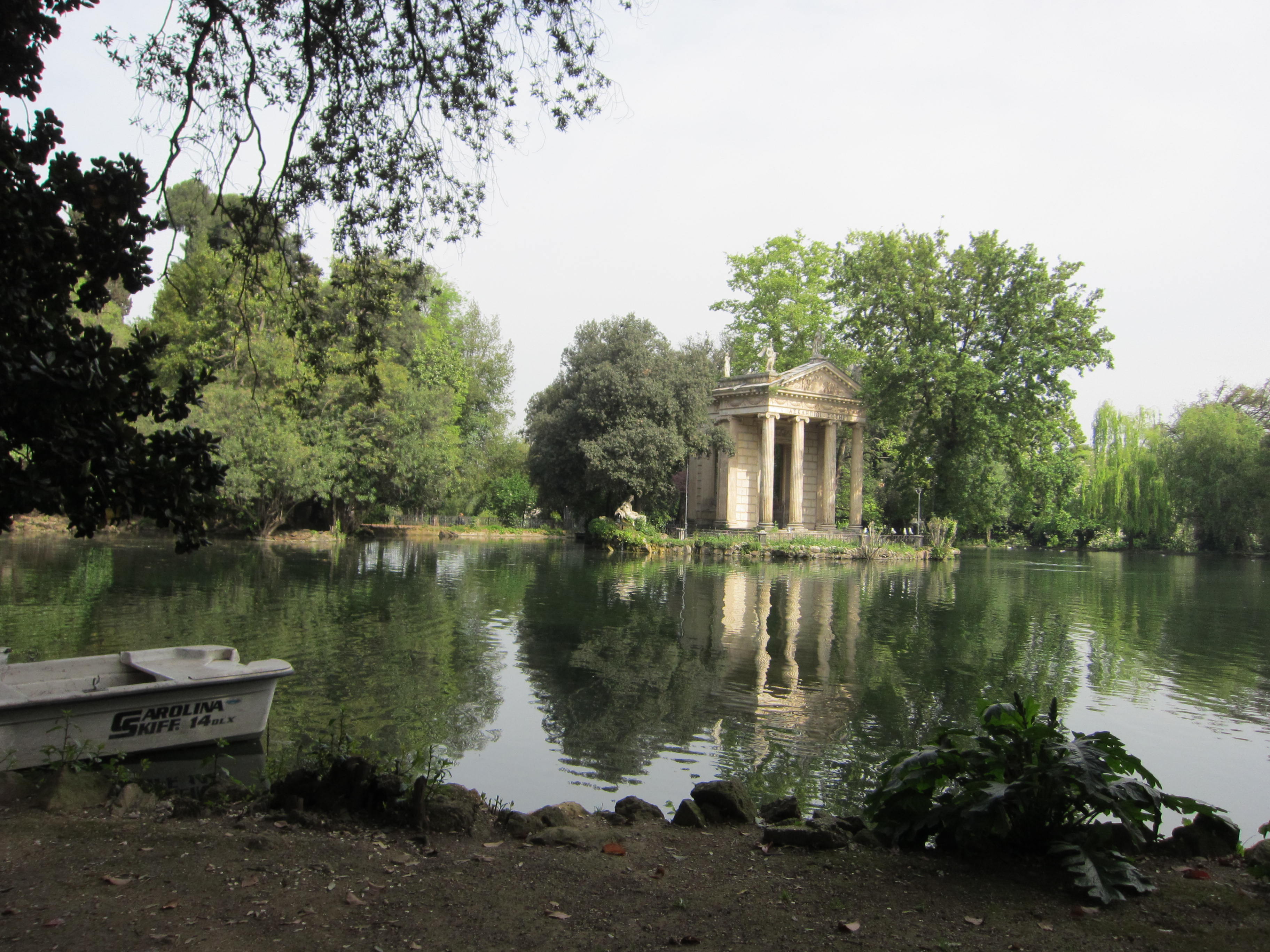 Lunch at leisure
Time on your own to discover Trastevere area with its nice arts shops and bars
Dinner in hotel
Overnight in Rome
DAY 3: Rome
Buffet breakfast in hotel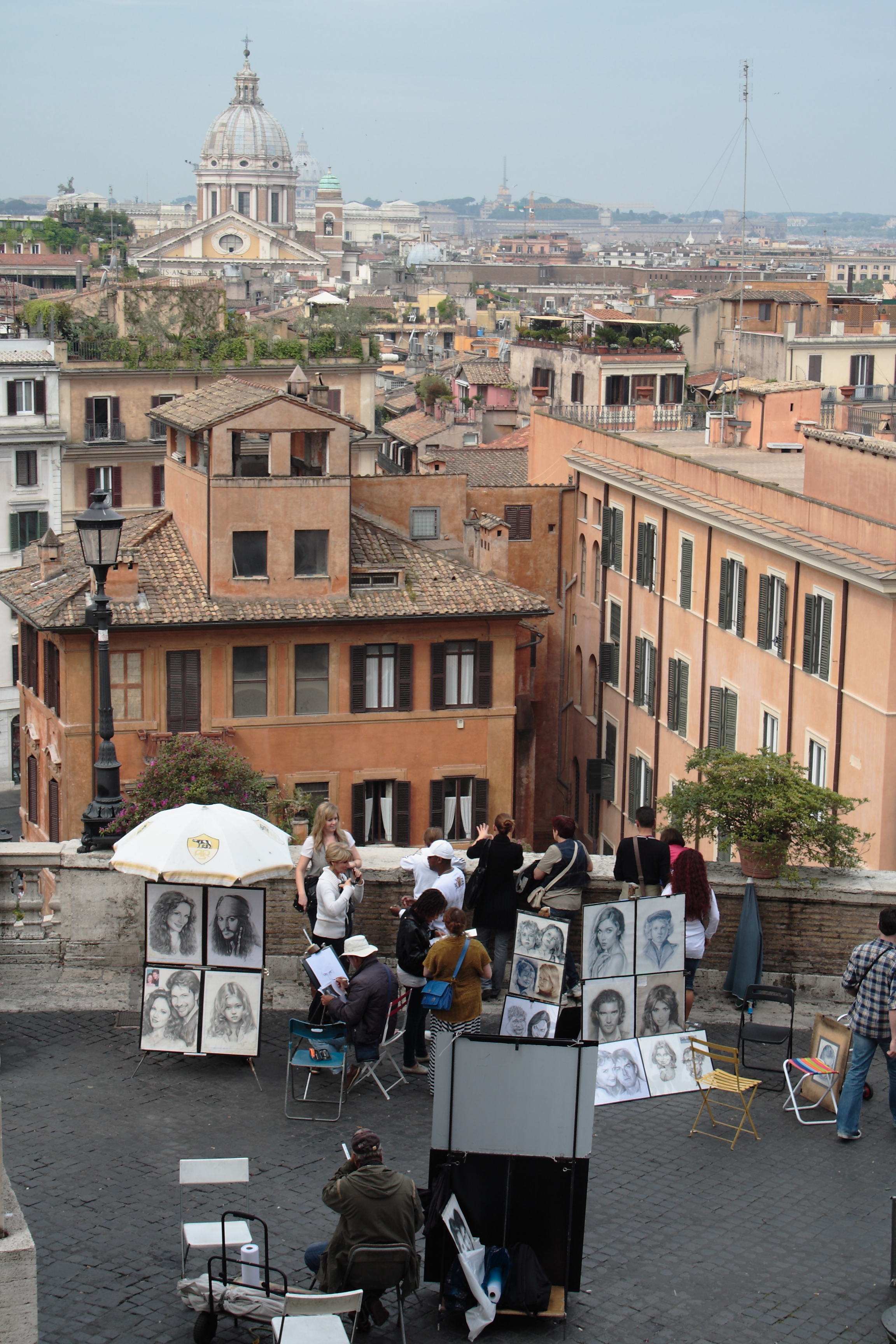 Meeting with your driver at the hotel and transfer to Colleoppio from where you will create your picture.
Painting Tuition around 3 hours
Lunch at leisure.
In the afternoon visit of Coliseum
Back in the hotel time at disposal to relax and dinner
Overnight
Day 4 Bracciano
After breakfast discover the beauty of Bracciano lake
Painting Tuition around 3 hours
Bracciano is also famous for its outstanding 15th century Orsini-Odescalchi Castle, one of the most beautiful castles in Europe. Visited by John Kennedy and Tina Turner, the castle has gained modern fame for celebrity weddings like that of Tom Cruise and Katie Holmes.
In the afternoon you will make an extraordinary private visit at Orsini Castle
This unique tour couples the traditional guided tour of the Castle architecture and art treasures with a wine + food tasting cocktail of local farm-to-fork products served in a specially-designated area of the mansion.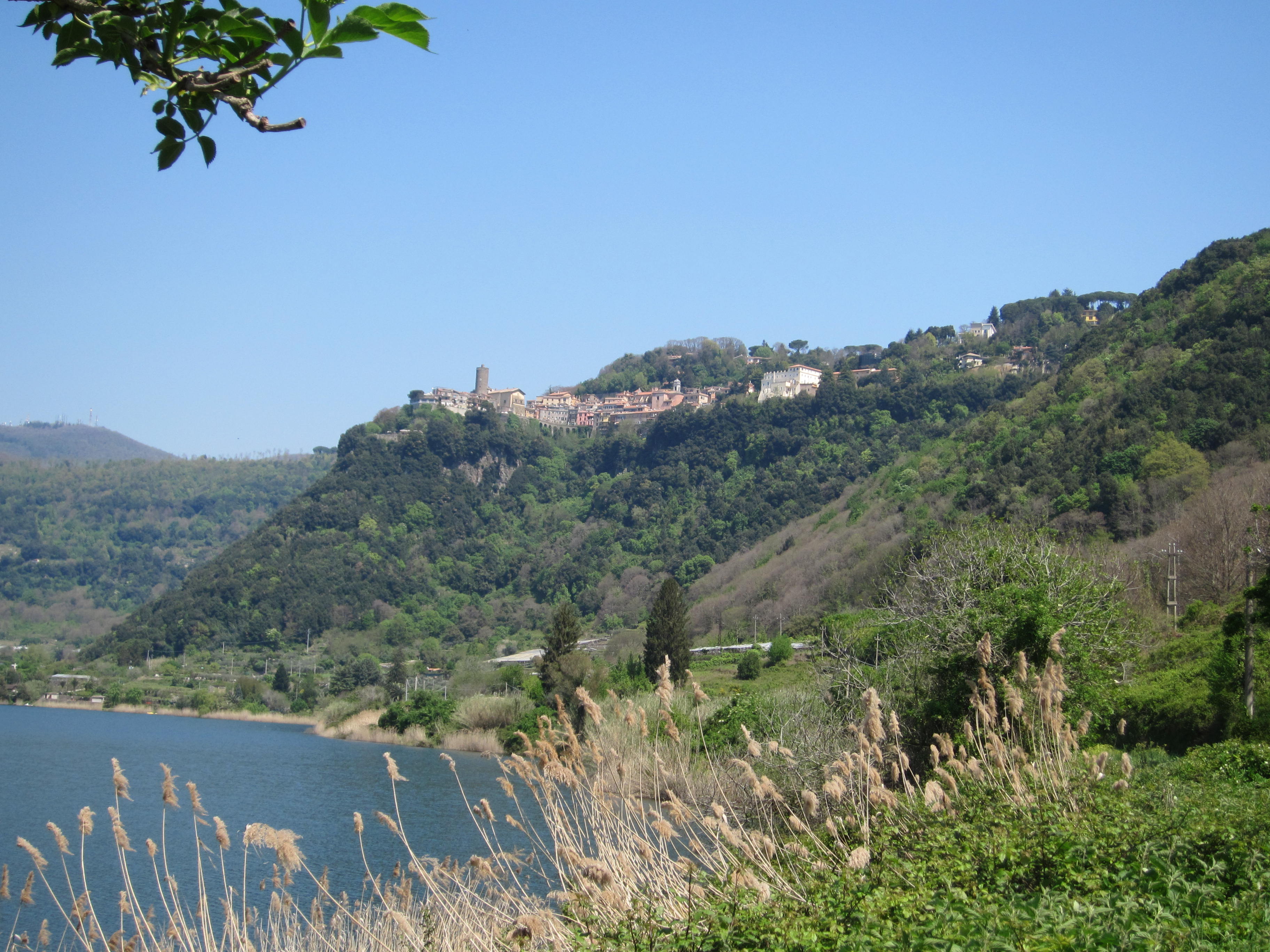 Back in the hotel time at disposal to relax and dinner
DAY 5: Rome – Civita di Bagnoreggio -  Castellina in Chianti
Buffet breakfast at the hotel. 
Check out and meeting with your driver
Departure to Castellina in Chianti. On the road stop for a tutor Lesson with landscape of one of the famous Etruscan treasure.
Founded by the Etruscans and dating back 2,500 years ago, Civita di Bagnoregio is today desperately clinging to its dear life. Perched precariously on top of a tufa hill and surrounded by a desolate canyon, the town resembles an isolated island at the mercy of a tenacious ocean.
Departure towards Castellina in Chianti and check-in in your charming Castle.
Cooking class of typical Tuscan recipes.
Overnight in Tuscany
DAY 6 : Florence
Buffet breakfast in hotel departure to Florence
Florence, is the capital city of the Tuscany region and is one of the most important and historic cities. Full of beautiful Renaissance-style buildings, including wonderful churches and enormous palaces, Florence is steeped in culture and atmosphere and has not changed greatly since the 16th century.
Chest of art treasures, it hosts two of the most important museums in the world : the Academia Gallery and the Uffizi Gallery where are held the most famous works of important painters such as Botticelli, Caravaggio, Leonardo, Raffaello, Michelangelo.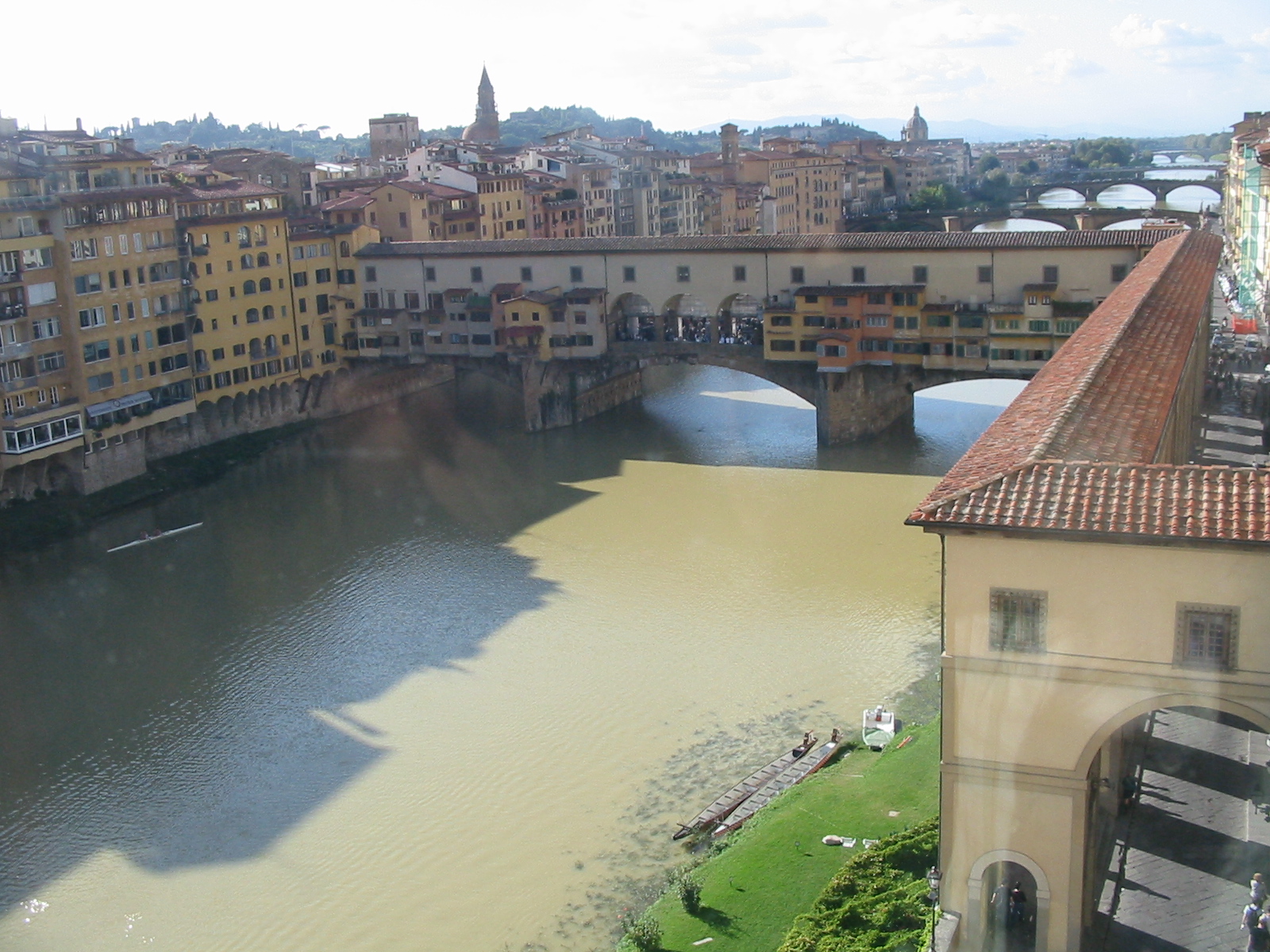 Lunch at leisure
In the afternoon time at disposal for shopping
Back in the hotel and dinner
Overnight in Tuscany
DAY 7: Valdorcia
Buffet breakfast in hotel.
This day will be dedicated to the Valdorcia territory.
The beautiful and untouched landscape is the absolute protagonist in Valdorcia.
This area of Tuscany boasts of endless rolling hills covered with grain or sunflowers, a rich green valley which encompasses the Orcia river, from which the zone derives its name, and don't forget the vineyards for the renowned wines of Brunello and the newcomer on the market, the Val d'Orcia DOC. It is no wonder that this territory, which stretches along the provinces of Siena and Grosseto, is protected as a World Heritage Site by UNESCO.
Painting Tuition 3 hrs
Back at the hotel and time at disposal for enjoying the nature.
Visit of the ancient cellar in hotel and wine tasting.
Farewell dinner
Overnight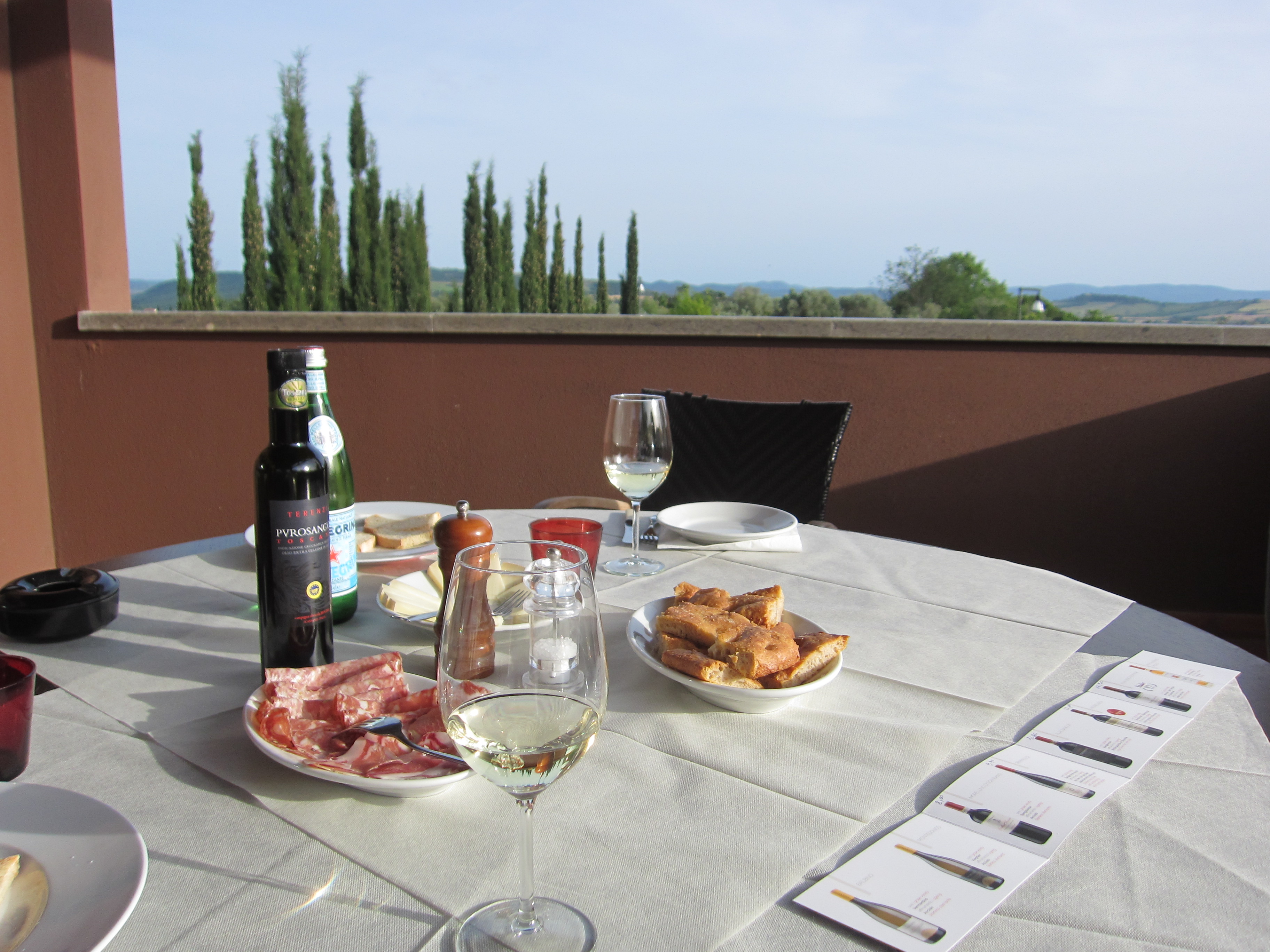 DAY 8: Departure
After breakfast departure
Please tell us your wishes and budget at disposal and we will make you a fit offer.